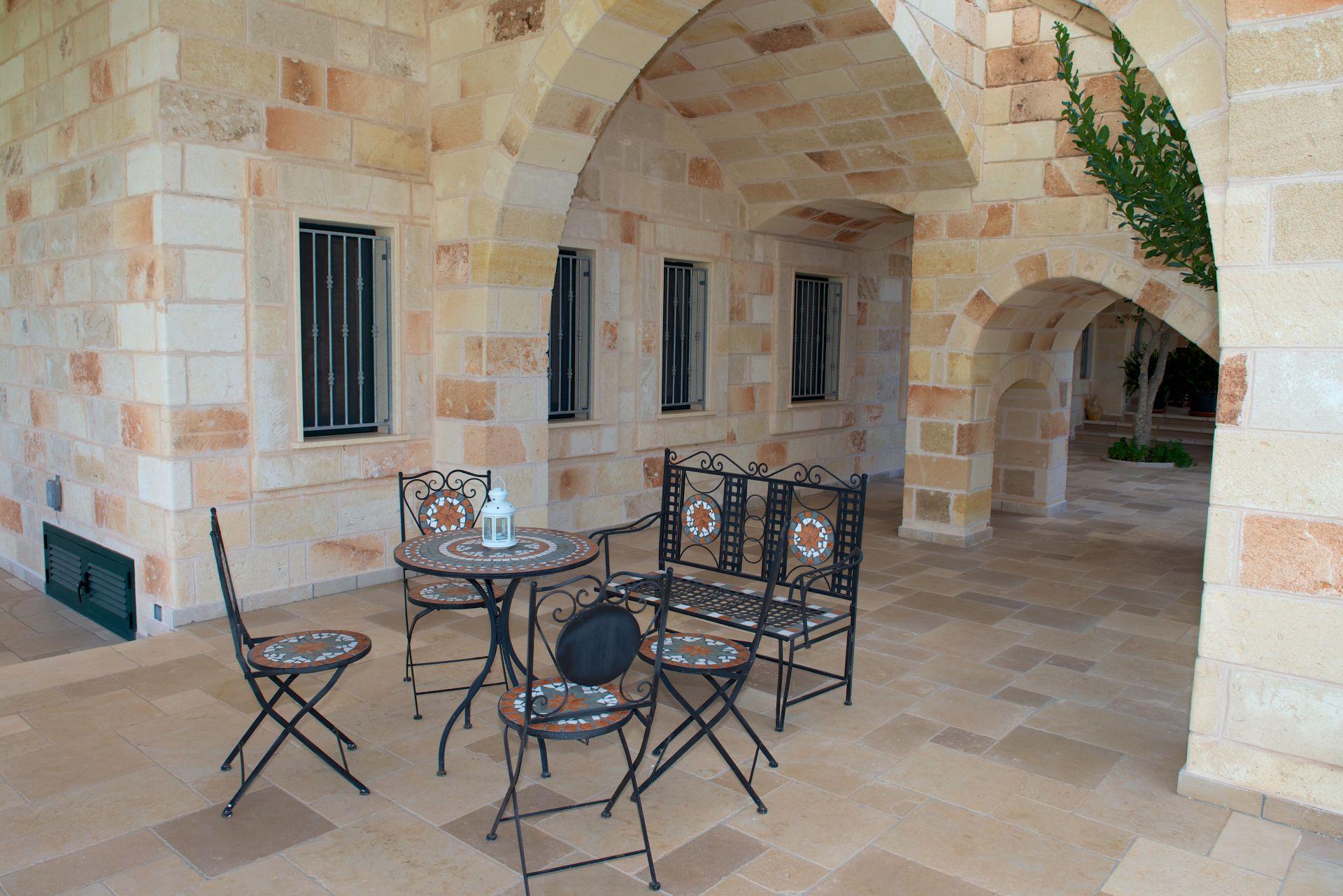 Relais Villa Lucia - Ostuni_13
Rural tourism in Salento, Ostuni
A brilliant idea to make a family business flourish again, the skilfully renovated accommodations, the typical products of the land, the six thousand olive trees, the sun, the sea, the wind and the warm and discreet welcome of the people of Salento: these are the right ingredients for an extraordinary holiday to discover rural tourism.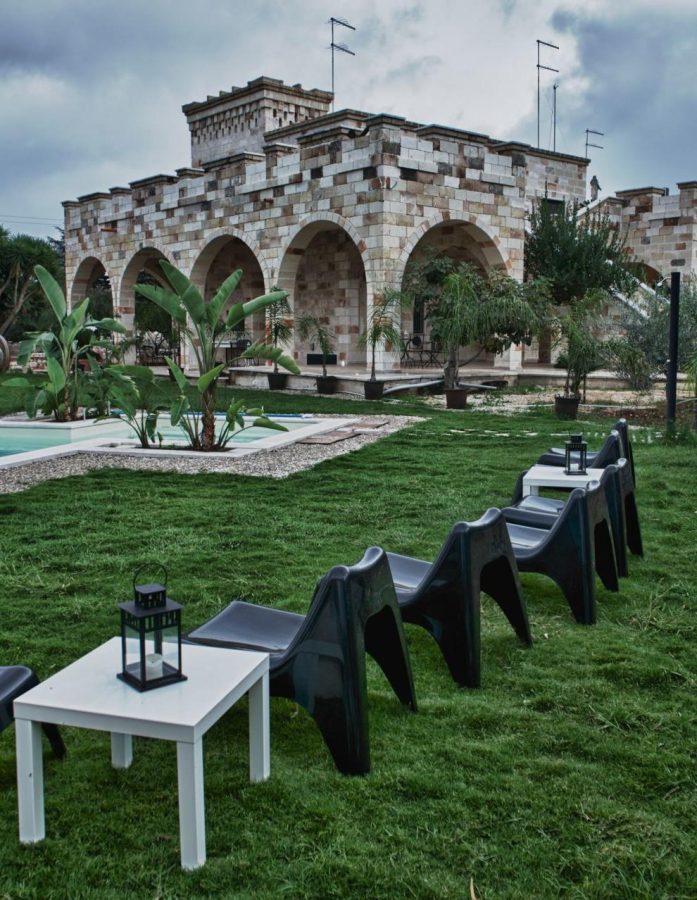 The history of our farm
Everything comes from the Bagnulo Farm, once a family pride. The great expanse of olive trees was the backbone of the life of the first generations. But with the passage of time and the inevitable changes linked to it, family lands have risked becoming an unsustainable burden. The new generations understood the importance of merging the old with the new to restore vital life to the land that, for a long time, had supported the entire family.
Therefore, an idea was born, a ray of sunshine among the olive branches: to renovate the old family business in all its complexity in every part, little by little, from the land cultivated with wheat, to the centuries-old olive trees, up to the old housing structures, namely the villas, the farmhouses and the farms.
The spirit of initiative of the young nephew is unstoppable, as is his determination to continue the management of the ancient "lands". With not a few difficulties and with so much passion the farm has been reborn, thanks to the contribution of every member of the family.
Today, seven years later, our farm can boast the production and marketing of two types of oil, the result of six thousand olive trees spread over 40 hectares of land, and the first restored residential structure.
So Relais Villa Lucia was born, in the old manor house for summer holidays, completely renovated to obtain eight beautiful apartments.
Our philosophy: rural tourism
Our desire is to encourage people to spend their holidays in small and welcoming contexts, where they can get in touch with local realities.
This travel philosophy is called rural tourism, a formula that promotes knowledge of the territory through the discovery of villages, traditional buildings, agricultural and artisanal products, gastronomy and the simple and discreet hospitality typical of the local population.
We want to welcome our guests in a comfortable and relaxing environment, giving them the feeling of being at home, in a quiet and sunny atmosphere where they can spend their days in close contact with nature and taste the products of the company. Our home-grown specialties include vegetables, fruits, cakes, jams our pride: olive oil.
The traveler will have access to beautiful and welcoming accommodation, once places of work or simple daily life, and can be enveloped by a warm and welcoming atmosphere.
The stay at Relais Villa Lucia will be a pleasant holiday in which to enjoy sun, sea and wind, the main features of this beautiful land: Salento!