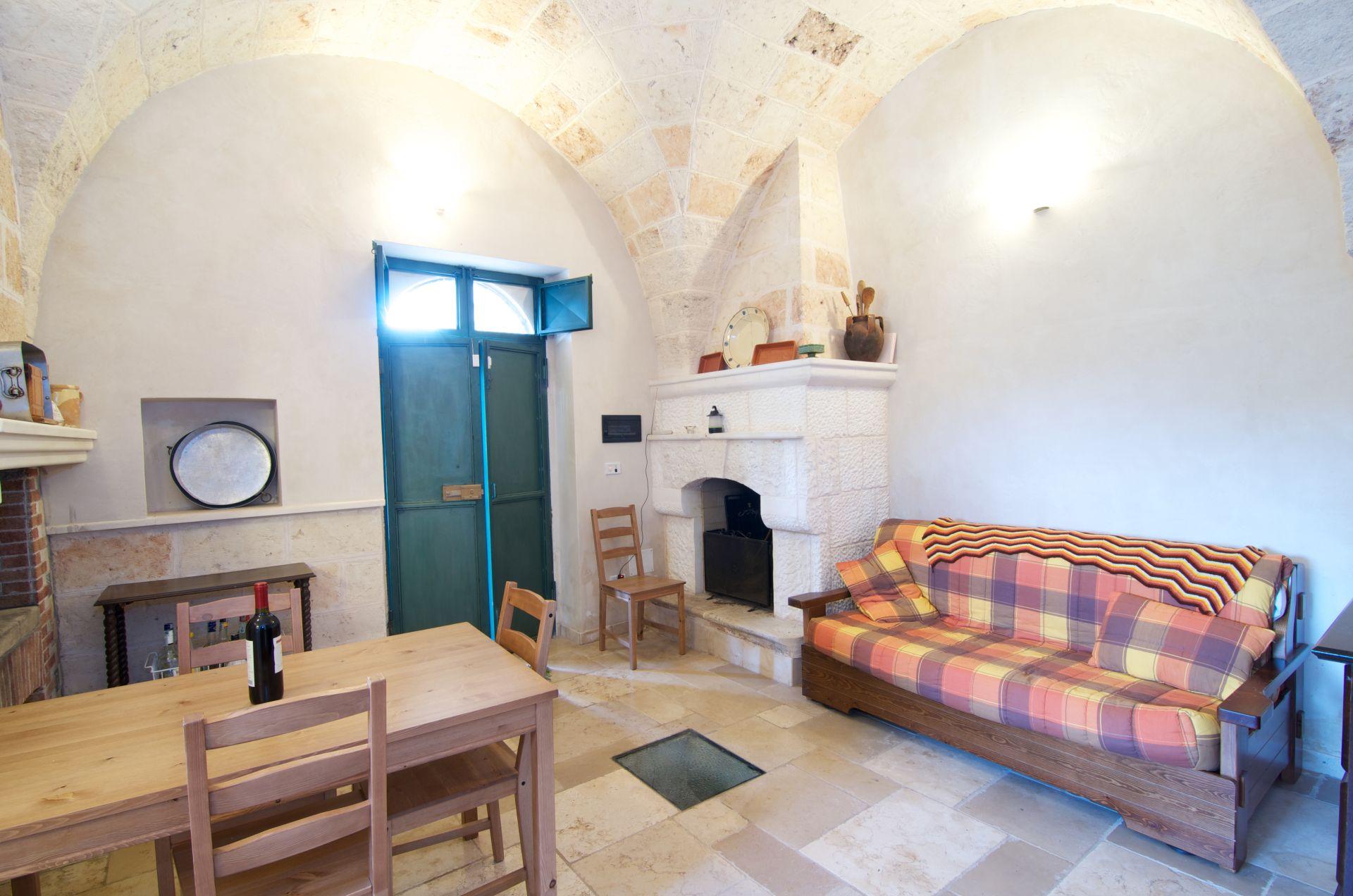 Relais Villa Lucia - Ostuni_ appartamenti (3)
APARTMENT FORNO  (THE OVEN)
|
The accommodation owes its name to the ancient oven still inside. Also used today for the preparation of homemade bread and focaccia, this oven testifies to the local rustic tradition, recalling the times when every old farm or villa had ovens for its own production.
The imposing local stone fireplace, handcrafted by skilled artisans, and the ancient well for storing wine also represent important pages of history.
In fact, in these places wine was once produced with the grapes of the vineyards cultivated in the surrounding countryside. The restoration also rediscovered the old stone where the grapes were pressed with their feet and, through an underground channel through a stone container (pile) as a filter, reached the storage well.
In this accommodation guests will be enveloped by the charm of ancient traditions. It is a two-room apartment consisting of an entrance hall with full kitchen and double sofa bed, bathroom with shower and double bedroom with the possibility of adding a cot. The private veranda in front of the entrance is also ideal for relaxing at the end of the day.